Although the 2015 Rugby World Cup went down as a major success – in itself enough reason for the host nation to proclaim it a win – on the field, England's team failed to make it out of Pool A. No English rugby fan can ever just glide over this fact. Looking for reasons behind the disastrous performance is therefore a natural need, and also a vehicle to move past the disappointment and to look at what could be changed/improved in the future.
The draw obviously had a great deal to do with the tragedy. The World Cup lottery created a lot of excitement and drama, and in that respect, it may have been a plus. Every other way though, it proved to be a fiasco. Grouping England together with Australia, Wales and Fiji was a major mistake, for several reasons. First of all, for an otherwise good Fijian team, it ruled the World Cup a lost cause from the get-go. Through its composition, Pool A essentially guaranteed that the public would miss out on several potentially superb match-ups, by closing the qualifying path for some of the most interesting and potent teams.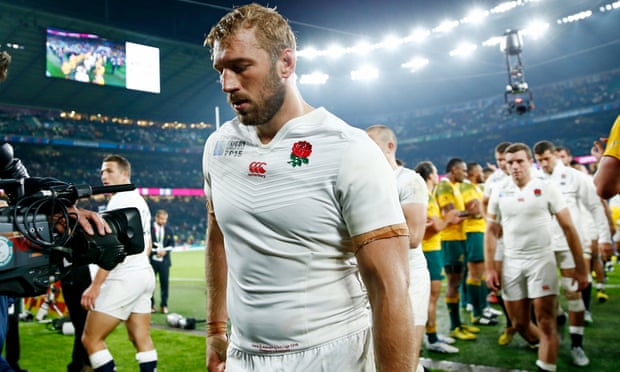 Lack of luck haunted England in several other ways too. According to some, Chris Robshow is just not a lucky captain. With him in the lineup and the helm of the team, England always seem to struggle with unlucky breaks, coming up just short in one way or another.
The midfield was definitely also part of the equation which ended up yielding this less-than-ideal result. Lancaster took some pretty big chances with his midfield and his gambles backfired. Sidelining George Ford in favor of Owen Farrell was more or less a no-brainer, but having Sam Burgess at 12 and Brad Barritt at 13 was something of a coin-toss indeed.